This is the complete event that you will find no where else on the internet.  I have searched out the hottest parties of the year and these are not promoters who paid me in some way to be listed on the site.  If you wish to get your party or event listed then please email us with the contact link.
Non US/Canada events:  If you live somewhere besides North America then check out our pages for Brazil and London.  More to come on these fun exotic party places.  I definitely want to make it a goal to see more hidden treasure clubs across the world and hear some sexy beats in 2009.
This list does not include the huge pride events around the country and the protests that you should make sure you attend.  We will try and list those when we get the dates.
April 16, 2009  8:00P Britney Spears  Staples Center Los Angeles, California
Friday, May 1, 2009 Dallas Purple Party DJ Alyson Calagna @ (The Legendary) Lizard Lounge.  The Lizard Lounge reminds me of Avalon in NYC it's an old church with multiple rooms and deep mystery.
Saturday, May 2, 2009 DJ Tony Moran spins the Purple Party Main Event @ The House of Blues with Afterhours at The Starlight Room with Eddie Baez
Sunday, May 3, 2009 Dallas Purple T-Dance with Bryan Konrad at Club Purgatory
Sunday, May 3 – Splash Days in Austin. TX
Weds, May 6 – Lady Gaga in Austin, TX and OCH afterparty.
Saturday, March 14 – St. Patties Day Super Cherry Pop with DJ Josh Peace.DJ Ray Rhodes at Ultra Suede in West Hollywood, CA
May 21-25, 2009 Memorial Day Pensacola Weekend! Johnny Chisholm presents Memorial Day Weekend (DJ's and host hotel to be announced).  Emerald City nightclub will of course be packed as usual.
Wednesday, June 3, Gay Days Orlando begins with Pulse Nightclub
Thursday, June 4 Gay Days Orlando Revolution Nightclub
Friday, June 5, Gay Days Orlando Buena Vista Palace Pool Party and Beach Ball Luau (it's like one big underwear party)
Saturday, June 5, Gay Days Orlando Buena Vista Palace Pool Party and Deborah Cox Performs at Parliament House (at Midnight)
Sunday, June 6, Gay Days Orlando Buena Vista Palace Pool Party and Phouse Performance with Jennifer Holliday (at Midnight); 11am-3am Parliament house foam party
Monday, June 7, Recover from Gay Days Orlando
Friday, June 26-Sat, June 27th – Electric Daisy Carnival at the Memorial Coliseum & Exposition Park in Downtown Los Angeles.  Two days of Non-stop freaks, fun, and festivities.  Friday brings out Paul Oakenfold, ATB, and Eddie Halliwell.  Saturday spinning David Guetta, Paul Van Dyk, Fat Boy Slim, and Benny Benossi.  ElectricDaisyCarnival.com.
Sun. June 26th – Oklahoma City Pride. We got a Habanna room for this day and hope there will be a drunken T-Dance at Angles Club following pride parade as their was in the past.
Friday, July 3, Independence Day Observed
Friday, July 3rd- Thursday July 9th – P-Town Independence 2009 with DJ's Susan Morabito, Eddie Baez, Joe Gauthreaux, Chris Racine OnlyattheCrown.com. Crown & Anchor is Provincetown's largest nightclub & caberet.
Saturday, July 4, Independence Day
August 14-16  Fire Island Pines Ascension Beach Party
Wednesday, September 2  thru Monday, September 7 Southern Decadence 2009
New Orleans (maybe there will not be Hurricane drama this year?!?)
Monday, September 7, Labor Day Austin (Splash Days) Best Lake Party!
Sunday, September 20, Dallas Gay Pride off Cedar Springs in Oaklawn
Sunday, September 20 – Spectrum Sunday Tea Dance Myst Lounge (Next to Purgatory) 2210 Main Street, Dallas, TX starts at 6pm runs til Midnight. Tickets $20 Door.
Saturday, October 24 Dallas Oaklawn Halloween Block Party (best Halloween party in the nation)
Thursday, November 26. Thanksgiving
Friday, December 25,   Christmas Day
GayPartyblog.com has been the #1 Gay New Year's Eve resource for 2 years now!  We will have complete New Year's info coming your way.
Thursday, December 31, New Year's Eve

Things you may have missed already in 2009–
January 9-12, 2009 – Hustlaball Vegas was replaced by a bigger party called Temptation with DJ Irene and DJ Chris Cox as the headliners.  We plan to just keep the party going from New Years into the big GAYVN expo week in Vegas for this huge, hung fun.
January 11-18 Aspen Gay Ski Week (GaySkiWeek.com) located about 3.5 hours from Denver, Colorado.
Sunday, January 18, 2009 – Martin Luther King Jr. Weekend – Big club night everywhere on Sunday due to the Federal holiday on Monday.
Sunday, Jan. 18 – Masterbeat BPM Hollywood,CA Free admission into Avalon 21 and up.
Tuesday, January 20, 2009 – Obama Presidential Inauguration Day.  A new beginning for America.  Clubs in Washington D.C. will serve alcohol until 5am instead of the normal 2am and can serve food and stay open for 24 hours for the events night out and the entire weekend before the big day!! It will be the MLK Weekend of never-ending partying!
February 1 – 8, 2009, Gay Whistler (gaywhistler.com) in BC Canada (Vancouver is the biggest populated area closest) for WinterPRIDE.  An event to attend since we have a ban on Utah ski resorts and this was named the #1 Gay Ski Event in the World from Gay.com.
Saturday, February 7, 2009 – Legendary Club One Reunion with DJ Ronnie Bruno (Dallas, TX) 18 to enter
Saturday, February 14, 2009, Valentines Sweetheart Dinner
Sunday, February 15 – President's Day (holiday on Monday) Masterbeat BPM Avalon Hollywood,CA
February 20, 2009 – Mardi Gras New Orleans at Oz with DJ Tracy Young
Tuesday, February 24, 2009 – Fat Tuesday
February 26 – March 2, 2009 – Winter Party Miami –This was an event that was HOT, HOT, HOT last year!  Stay in the Surfcomber Doubletree and get a view of the pool on Saturday or Sunday.  More info at winterparty.com/travel
February 28th, 2009 – Quarantined Ii: Alien Substance Featuring House/Trance/Hardcore/Techno/Breaks/Psytrance/UK Hardcore/Hardstyle/DnB/Dub Step/Electro/Progressive with Six Live PA's on 5 Stages and Fully Themed Environment & Transformed Atmosphere. VENUE: Afterlife located at 1819 W NW Highway Dallas, TX with large indoor/outdoor facility w/ courtyard and chill areas w/ visual stimulation. No alcohol is available and the event is 17 to enter with id. More of a str8 crowd but who cares when your raving—this venue has always been GLBT friendly.
March 2009 – Cher Returns her show to Las Vegas, Lady Gaga starts her Fame Ball Tour as the headliner!
Saturday, March 7, 2009 to Sunday, March 8, 2009 – Mardi Gras Weekend at Parliament House Orlando.
Sunday, March 8 – Daylight Savings Time and Spring break begins for SMU and other colleges across the US
Saturday, March 14 St. Patty's Day and Super Cherry Pop DJ Josh Peace/DJ Ray Rhodes Ultra Suede 661 N. Robertson West Hollywood, CA
Sunday, March 15 to Sunday March 22 Spring Break begins for UT and other universities
March 18 – Elevation at Mammoth Lakes, CA (mammothgayski.com) 5 day ski event in the Sierras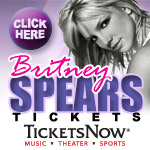 March 7, 2009  8:00P Britney Spears American Airlines Arena  Miami, Florida
Saturday, March 21 – MadonnaRama at Southbeach The Nightclub in Houston, TX  DJ Ed Bailey with Non-stop Madonna All Night. 18 and up.
March 27-29-2009 Ultra Music Festival, to be held at Bicentennial Park in downtown Miami. DJ Tiesto, Carl Cox, Bloc Party, Deadmau5, the Ting Tings, Cut Copy and Crystal Castles.
March 30, 2009  8:00P Britney Spears  Toyota Center  Houston, Texas
March 31, 2009 8:00P Britney Spears  American Airlines Center Dallas, Texas
April 10-13, 2009 – White Party Palm Springs performance by Lady Gaga