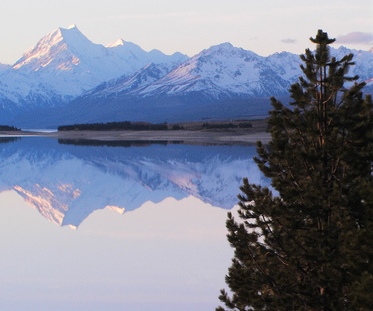 I have to admit that skiing is a sport I have only tried once and, although I remember the experience well, I didn't actually do very much. Mind you it was in Scotland in December, in a blizzard and I had had no training. Consequently I slid downhill at great speed for a few seconds before I realised I didn't know how to stop. After purposefully falling into a snow drift I trudged back up through the snow and fog to find the café and drank hot chocolate for the next hour while my friends had a great time. I also had a great time with the après-ski as the place I stayed at had ice skating, saunas and other attractions. But it wasn't a gay resort or skiing holiday and if you want to get into the sport with other like minded guys and gals then you may want to check out some of the functions and events I found recently.
In North America most of the gay ski weeks (as the gatherings are called) take place in the West, in places like Aspen, Park City and Whistler. Over in Picturesque Stowe, Vermont, a popular gay ski gathering has been taking place annually for over 20 years. The Winter Rendezvous, as it is called, traditionally takes place at the end of January/beginning of February. The best way to find out more about this (and other events) that I found was to visit a specialist gay travel website and browse around. For example, I discovered that it's not just a question of turning up to a gathering and joining in. These are popular events and you are advised to book early. Bear in mind that you will need accommodation, lift passes, equipment if you don't have your own and that entertainments may also be provided with tickets selling out fast. The Winter Rendezvous this year features a drag show and cabaret including live singers and guests DJs. Plenty of après-ski there.
The Aspen Gay Ski Week runs at a similar time to the event at Stowe and also features extras, with plenty to do after your skiing or snowboarding activities during the day. At this gathering you can expect to find club nights, costume parties, a comedy night and a pool party. The Utah Gay Ski Week, which has just taken place, included a welcome party, social dinners and meetings and a different mountain, or collection of runs to try out every day.
I don't want you to think that the only reason guys and gals go to these gatherings is for the evening entertainment but I just wanted to point out that there is plenty to do once you have finished you're skiing or snowboarding. Not everyone is a good skier and I didn't find any information about the level of expertise needed to attend these events. I assume that beginners are welcome and that like most if not all ski resorts, you can pick up some training from professionals when you are there. But having the extra entertainment makes for a great holiday for partners who don't ski, for example, so whatever your level of ability or interest, if you like the great outdoors, snowy conditions (with warm hot chocolate and cafes as an alternative), roaring fires and great scenery then you may well want to consider a ski week as an alternative holiday.
As for other countries around the world, well, after a quick search around I found events being held in France, Switzerland, Italy and Austria. For more information and details there was a great collection of news and ideas at gaytravel.about.com (search 'ski').