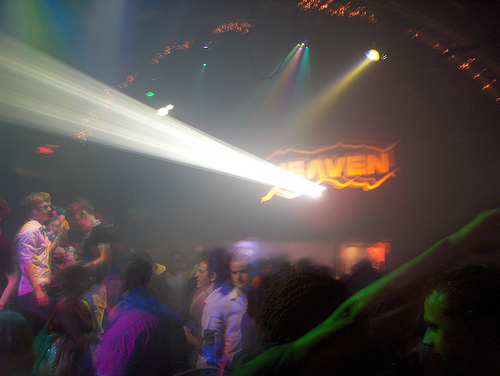 You would not believe that Benjamin Franklin was a club kid. His house is on the same block just down the alley and around the corner as the world famous nightclub called Heaven. I have heard for years that Heaven is a club that is not to be missed if you goto London. I envisioned a nightclub that was tall and you could look down at people dancing all silver and sort of like that Queer as Folk club. I arrived in London on a Saturday night and being on club time I arrived at Heaven not long after.
I rushed to get ready then finally got in the cab and got there around 1130pm when there was a line outside. I told the taxi driver to take me to the arches not knowing what they were yet. I could say well take me to Heaven but that would sound kind of strange if he did not know what my definition of Heaven was at the moment haha. My first day in town I had no idea that I would be in the same area looking at Ben Franklins home just around the corner or eating dinner at HaHa next door.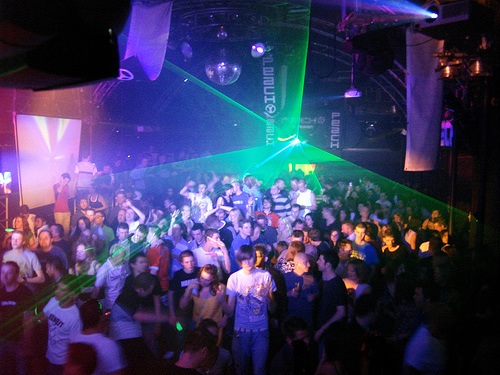 Looking at people in the line it was so neat because you could tell it was people from all countries not just Londoners. One guy was walking around in a shirt with a Swedish flag and others in the line were from Northern Ireland. I knew the night was gonna be different that was for sure.
I am not sure if they ID much unless you look under 18. They are tough on security though because they had a airport type security bridge to walk through and even asked me to throw out my box of gum. I guess they thought they were tabs of ecstasy. If they bit into those gum pieces later they would be disappointed at a no-roll experience.
Walking into the club you have the choice to go into three sets of doors and I had no idea what was behind each door. I picked the middle door. This middle door made me appear in a lounge type room which had the entrance into the main dance floor and the entrance to the VIP room. I drank a few vodka redbulls in this lounge not even feeling the slightest buzz because of the low alcohol content. They only give you half of an American shot in these "shot" glasses from what I could tell.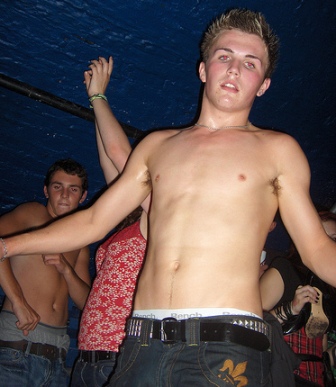 I did not need drugs or alcohol though. The music was so good I just wanted to go dance. I walked into the main dance room and was just taken away it totally exceeded my expectations of what Heaven should be. The hottest boys dancing shirtless, hot boys dancing with shirts on that could really dance, sexy dancers, and did i say…. OK you get the point. The music was amazing with the hottest remixes and the lighting was heavenly with lasers coming out of the logo of the club which of course read HEAVEN.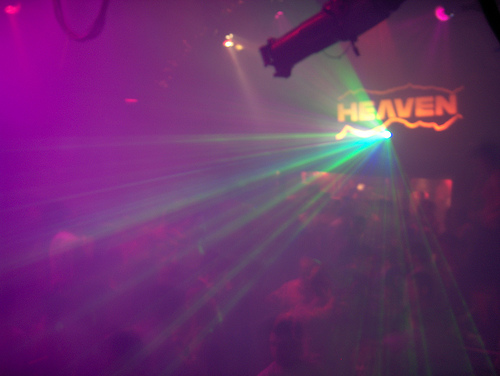 I am dancing so hard at this point that I had no idea there were other rooms in the club and really didn't care. I felt like I was rolling and was not on anything. It was just amazing and I loved this place more than any club in the world that I have been to. This was on a Saturday night so it was no warming up for me when I went there without warming up to a Friday night first.
Around 1am or 2am the drag queen show appeared on the stage. This club is setup kind of like how Coliseum in Ft. Lauderdale used to be setup with the big stage and huge dancefloor and boxes in the middle to dance on. THIS IS HOW ALL CLUBS SHOULD BE SETUP. The drag queen came out with 4 hot male dancers that 2 of them were breathtaking and did a great show for a few songs. Just like how Daisy D and TP Lords used to rock the stage in South Florida.
At least there is a city or country that recognizes good club music and a great drag show on the main dance floor instead of all confined to some closet in a small bar like the ones in Chicago. I say release the drag queens and let the bitches perform.
So then I danced with so many hotties from so many countries. Then walked around upstairs to one room which was packed and playing rap/hip-hop music. Danced in there for a few songs then went to the other side of the building upstairs where they were playing indie music mixed in with some pop (not really sure how to describe some of the music) and liked hearing this because it was quite different. Danced in there and had a few drinks then went back downstairs to the main dance room.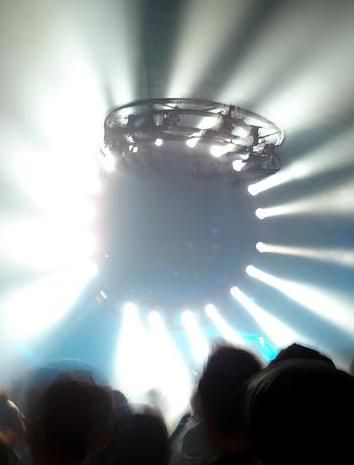 I loved the fact you could dance on a box with so many people. Meet so many cool guys from London and want to go back soon. This club was good Friday, Saturday, Wednesday, and Monday. Monday night was a more straight night and had more rave sounding music that really brings about some sexy underground beats. I still heard songs such as American Boy and I Kissed A Girl by Katy Perry. Wednesday seemed more of a club kid night where you would see Party Monsters prancing around and the VIP room was open to all with some funny drag shows off and on.
The bathrooms were like a community inside the club where the big black bouncer man (one upstairs and another downstairs) inside the bathroom watches every move you make. I saw many kissing up to him but I would not trust him because I saw him narc on two guys going into the bathroom together. They did not cause any problems but he said they were out of there and made them leave. I am surprised that a club as good as Heaven has power hungry cologne and gum concession workers in the bathroom kicking people out of the club or are they undercover narcs. Don't tip these jerks. That was my only bad feeling about the club to see two cute guys being kicked out for going in the stall together. This club is really paranoid about drug use or sex who knows… maybe they had big problems with police there in the past. I wasn't doing anything bad anyway but I just hate to see people getting kicked out that caused no hurt to anyone.
Heaven is the best club I have ever been to in my life. It is at a strange location where it is not real close to the Astoria or the Soho clubs but it probably prides itself on being different. Yeah, definately better and bigger than any club I have been to in New York (after Roxy closed), Miami (after Coliseum closed/Salvation closed), Los Angeles (except for Avalon – Tigerheat but its sooo cheesy compared to this club), and ANY club in the US. If you want a young and gay crowd in London at least 3 nights of the week then this is your club.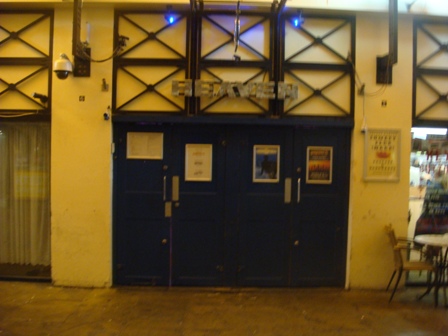 Best Club in the Gay World = Heaven Nightclub, London
Heaven Nightclub is located online at www.heaven-london.com and in London UK under the arches (don't let the entrance fool you)- at 9 The Arches
Villiers St, London, WC2N 6NG, United Kingdom
+44 20 79302020