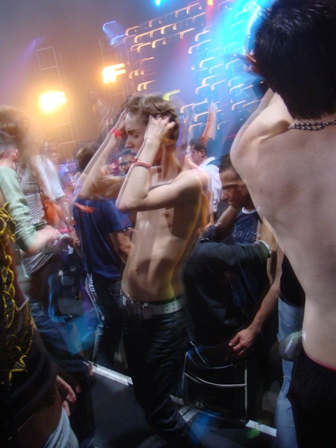 Every night of the week is happening in London nightlife. There are no breaks in the excitement of drinking and dancing. This is what I loved most about London is being able to find a party going on almost any time of the day or night. If you start your week with Monday then Heaven is the place to be. It is my favorite club in the World and has lots of bi and straight guys dancing to hard house on Monday. The crowd is mixed and very hot.
Tuesday seems to be happening at The Ghetto in Soho and cruising at other bars in Vauxhall.
Wednesday – Trannyshack at Soho Revue Bar and Work at Heaven 11pm to 5am (£5). I heard lots of old school club hits in the main room. Early in the night lots of bars in the Vauxhall area feature an underwear night where they strictly enforce you to wear underwear to drink which is a fun idea. That might be something fun to do before going to Heaven. We hit up bars in the Soho area and were not impressed. They actually had sales boys out persuading you to go into their clubs or bars so they could get commissions on luring you in and drinking. Those bars were normally not worth the entry and did not even have their dancefloors open in most cases. We walked in and out of so many bars in the Soho area that I have no idea what the names of half of them were but it was a fun experience. No one would tell us where Soho Revue Bar was located and we never did find it but maybe next time!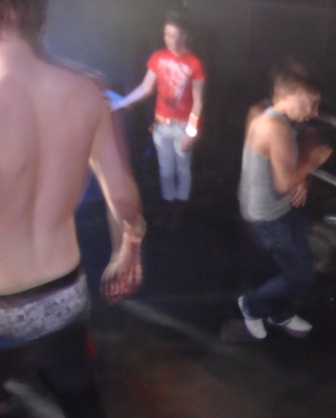 Thursday – You have underwear night on Wednesday nights well its naked boys on Thursday with "Strict no clothes dress code (except footwear), free coat check and free drink." Hey, girl, Hey! If you did not get enough nude boys then you can see them clothed at afterhours Gravity at Fire, Mirror Arch (rear entrance) South Lambeth Road, Vauxhall, SW8. 1am(Friday morning)-10am. Also, I saw another interesting earlier night party at Industri at Barcode Vauxhall where one website says the go-go's have their clothes on (does that still make them go-go's?)
Friday's are so much fun there is not a place to begin. You almost have to flip a coin and decide from there what you will do on a London Friday night. The Cock at Ghetto has house/electro music and gogos.
Fridays are also great at Omo Generations at The Astoria. This venue is where the historic G-A-Y used to be which featured performance from Madonna, Mariah, and others. This club had a main floor as big as Heaven and a dance room upstairs with more of the Pop and Hip Hop beats. The main floor of The Omo at Astoria was full of hot boys probably more "camps" than you would see at Heaven but yet lots of hottie college aged guys and guys of all ages dancing to good music. Mostly pop-ish house music. I loved the huge OMO sign that was glowing from the stage and they had dancers and drag queens up there doing break dancing to watch all throughout the night.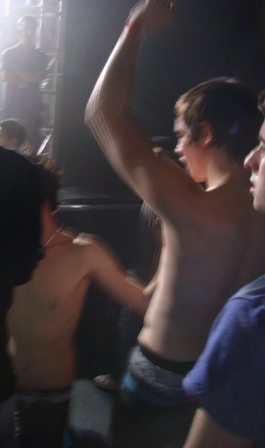 Popstarz at Sin, Charing Cross Road, WC2. 10pm-4am. Popstarz has some damn hot gay indie kids and queer club rockers with a pop lounge, rave room, indie room, and outside smoking area. This club is across from the Astoria where the OMO night is going on so you just walk across the street to party at both on Fridays. Make sure you do not leave after 2am and want to come back though because at 2am they will not let you back in the door (even if you meet a hot boy you want to talk to again).
A:M at fire South Lambeth Road, Vauxhall – was also a party I stopped by for a bit. A cab ride over here to this neighborhood in Vauxhall and it did not seem as safe as the Soho area. I immediately had some straight couple trying to sell me coke or ecstasy on the street just after stepping out of the cab. Its almost like they were waiting for my cab to sell it to me… very scary. Fire was an OK club but much smaller than what I expected. I liked the fact that they had two dance rooms with different dj's but it was not as delightful as Heaven or the Astoria and could not even compare.
I hear its dangerous in Vauxhall area if you do not watch your back. I heard of people being killed after clubbing and that lots of straight guys stalking gay guys and attacking them after they leave the clubs in that area.
Summary of Friday night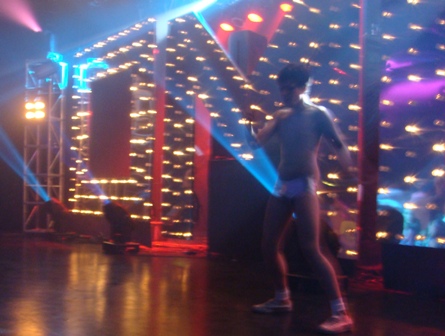 G-A-Y at Astoria just closed down its doors now called OMO. You can find out more at omoevents.co.uk (update: unfortunately, OMO Generations is now closed down and no longer has the event running). Popstarz (fireclub.co.uk) is my second most favorite place Fridays, there ages 18-30mostly, 3 floors, indie, pop, r-n-b floors. The Soho Revue is very freaky, more electro indie according to a local. He also says to wear something freaky, more indie, and funny and emo for Popstarz. He also said to not go to Astoria tonight is 80's 70's music but it was actually really good with lots of pop late in the night because the retro was earlier.
Saturday Night goes to Heaven Nightclub. Hands down and hands up you need to check out Heaven on Saturday and find out why its the best club in Worldwide for gays. You may also keep OMO Saturdays in mind because they are still having celebrity appearances. For instance, here is an ad for a Saturday in August "Tonight: OMO presents it's first PA from a truly international star as Destiny's Child member Kelly Rowland takes to the stage, performing all her biggest solo hits."
Two great sources I found for the daily updated club scene were at boyz.co.uk/diary/ and http://www.qxmagazine.com (click on "What's on this week" tab) for the club listings by each day starting with current days date. Too bad every city does not have these type of online guides such as the QX Magazine but most cities have no club scene to compare to that of London. Everyone should be in envy of what London has to offer because they have the best club scene I have been part of or dream of.
I may be an American Boy but I love the London Club Scene.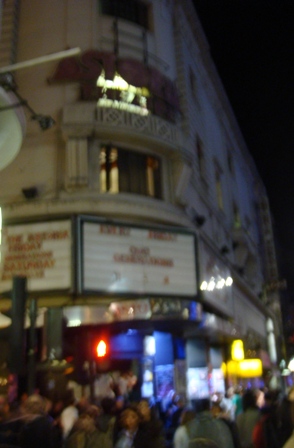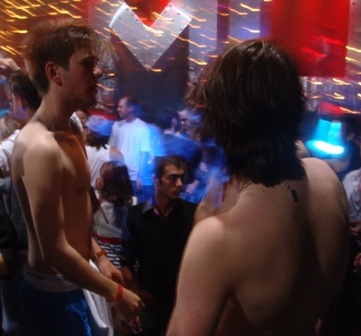 Here is a picture of the historic building called the Astoria which will soon be torn down in a few years due to the tube station which it will make room for. For the meantime enjoy it as Omo! Horrible picture and kind of blurry but you can kind of see it =)