It has been some time since we had so many good hits out at once. People have complained for the last year that the clubs have went too much on the hardcore hip-hop side or too much on the jungle/trance side (not enough in between). Nothing gets the club crowd underneath the mirrorball faster than some good diva music. This is maybe why the music we have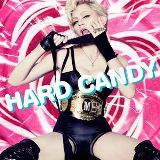 been begging for is finally coming out.
Madonna and Mariah Carey recently broke Elvis Presley in the record book this week with their new singles. Mariah's new song "Touch My Body" made her 18th chart-topper on Billboard. "Touch My Body" is a very hot club hit. A song we have been hearing in clubs like wildfire is Madonna's new song with Justin Timberlake which also beat out the records of Elvis with a jump of 68 to number three. This would be Madonna's 37th top 10 with "4 minutes (to save the world)."
Janet Jackson the dancing diva is also getting lots of club play which peaked at number two on the hot dance club play charts. It also peaked at number one on the billboard 200 album chart. Kylie Minogue is also back this month with "X".
What about the other Divas who frequently support the Gay community such as Deborah Cox and Kristine W? Kristine W. is doing great with "The Boss" where she scored a number one and Deborah Cox recently topped XM Music 2007 BPM annual dance chart with "Everybody Dance".
You can hear most of this good music on the Beat (ch. 36) on Sirius radio. I have also heard some good beats lately from Chris Cox (Boys Night Out – Thursdays) and DJ Johnny Budz on XM Radio.
Madonna's new cd "Hard Candy" comes out April 29. If you are a big Madonna fan you will not want to miss the biggest Madonna-Rama of the year with DJ Ed Bailey at Southbeach in Houston April 26th. It is an event that is big in multi-media proportions and the party will probably be the biggest ever. Let's hope the local radio stations do not hear of this event… I tried to get the Madonna event in Dallas but never heard back from anyone (I suppose they do not want to book it in other cities or just have a contract with Houston?)…
Speaking of Divas we noticed today that Taylor Dayne has topped the Hot Dance Club Play this week on Billboard magazine. You can catch Taylor Dayne who was recently announced as the headliner of One Mighty Party at Disney's MGM Studios (event is 18+) held on Saturday, June 7, 2008.