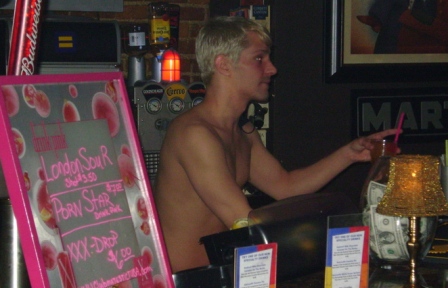 I have had Tulsa, Oklahoma on my mind recently because of an article I read in the Advocate. The Advocate, named Tulsa among the top five emerging cities for gays and lesbians using census data of the country's 100 largest cities. Tulsa, which had 7.74 same-sex couples per 1,000 households in 2006, went from a rank of 77 in 2000 to 46 in 2006. We decided to check this Tulsa appeal out and spent the weekend in Tulsa. This was a last minute trip mainly also because we wanted a change of scenery for the weekend and it was so much fun. Yes, you heard it Tulsa, Oklahoma. They have the coolest turnpike where you can speed up to 75 (maybe 80) without worrying about a ticket which is better than most lame roads in America. Tulsa is also home to a beautiful Arkansas river walk where you can rent bikes for free as long as you have a credit card for a deposit. Oklahoma has a bad reputation because of people such as Rep. Sally Kerns but she is nothing but a witch just trying to get a book deal so don't worry too much about her. She is definately not stopping the music in Tulsa.
Honestly, we took the trip to see a DJ and drag queen formerly from Angles in Oklahoma City and they were no where to be found when we arrived. We were disappointed at first because we got there on Friday and found out that Rachael Erikks show was on Thursday and she did not perform on Friday and we wanted to hear DJ Mike Strange since he always plays gay diva music and actually takes requests. Maybe we will catch up with them some other time. Although, Tulsa quickly exceeded our expectations and we became aware of a few new faces.
Friday nights at Club Majestic (124 N. Boston Ave) are loads of fun with drag shows on the hour which I think every club should do at least a one-song drag performance on the main dance floor. It makes things more exciting and changes the mood of the crowd. Chanelle Stirling can be seen dancing with other female impersonation talents on Fridays. Thursdays and Fridays are 18 to enter where the 21 year olds have a mezzanine bar upstairs but are free to carry drinks anywhere including the patio which is nice. Some clubs such as Gossip at Club Sound in Salt Lake City and Tigerheat in L.A. make you keep your drink in one roped off area.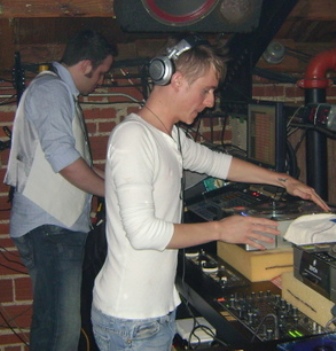 Saturdays are 21 and up. This DJ is a must hear. DJ Rikki Shay (a hottie btw) really seems to do a lot of work prepping for the night because he had lots of new music and different remixes than the regular radio and mainstream club mixes. The crowd on Saturday was a late crowd but the club closed at 2am which was a major tease. We wanted to dance longer at least until 4am because we just loved his music. It's funny that you pay $40 to hear some DJ's and get a better night out of one you pay $5 to hear. I never thought I would be sweating dancing my azz off on the dancefloor in Tulsa. Did I mention the hot barstaff?
Cages to dance on. Stage to dance on. Hot dance music and good club lighting that comes up and down from the dance floor this club ranks in the best clubs I have been to in the U.S. Club Majestic in Tulsa is 10 times better than the Copa at the Habanna in Oklahoma City and better dancefloor than Station 4 in Dallas.
Renegades is another fun place to check out in Tulsa. Located on the other side of downtown on Main street they were performing drag to Grease. I think Renegades is open most of the day and also closes at 2am. We walked in expecting your normal boring bar but got a fun Broadway type show going on. I just loved the lesbians dressed as guys their facial expressions and everything! Loved it!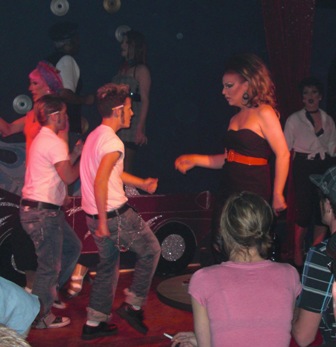 If you plan to stay in Tulsa then you may want the hotel that is more convenient to the gay clubs. The Crowne Plaza hotel on 100 E. 2nd street is the closest hotel to the Majestic dance club and located close enough to I-244 to go just about anywhere in the metro area. The Downtown Plaza Hotel offers Club Majestic discounts located on 17 W. 7th Street. You can actually park free at most of the places we stopped at so don't worry about spitting out 10 bucks for parking.
A few good places to eat include the Monterey Tex-Mex, Spaghetti Warehouse, and Mexicali Border Cafe. The Brook on Peoria is also a fun place to have drinks and some eatin'. The best radio station is 106.9 KHits if you need something to listen to while driving around town. Another great place to check out is Cain's Ballroom which is a legendary venue always throwing some kind of event. The new BOK center almost completed downtown is one modern building that is sure to draw some big names to Tulsa… if it were only a huge mega-club. Maybe a Masterbeat party soon?
I may have to stay in Tulsa longer next time to check out Rachael Errikks Talent show on Thursdays and the Catia Lee Love Show on Sundays.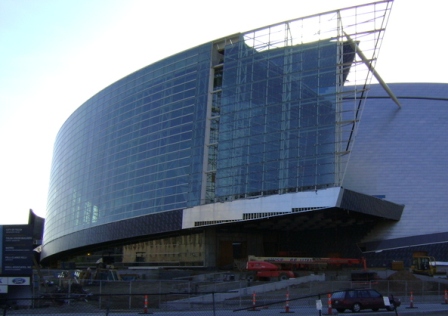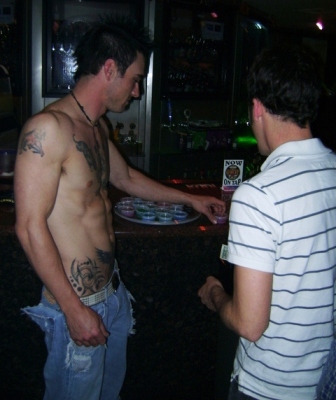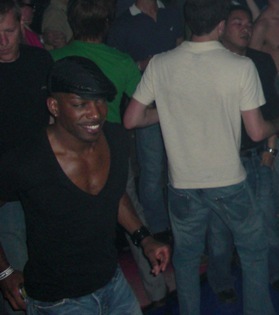 Tulsa Pride is June 7th. Same weekend as Los Angeles pride and Gay Days…